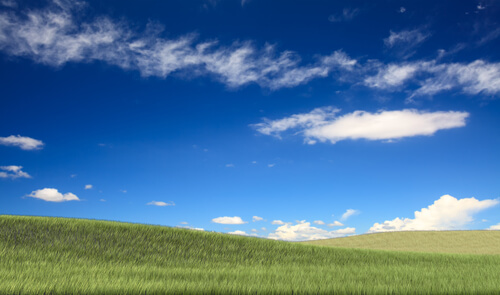 Buying a house, or even a vacant lot, is a very big step, regardless of whether it is your first home or if you have done it before. The purchase contract is a legal document which creates rights and responsibilities.
The lawyer will ask you about what you might want to do with the property in the future, such as put in a second suite, put in a pool, build a new deck, or maybe add a sunroom. Sometimes these things may be difficult to do, or maybe even impossible, and sometimes they require special permits, from various governmental or conservation authorities. If you would not buy the home unless you can be sure that you can use the property the way you intend, it might be a good idea to make sure that the contract will include some guarantee that you can do what you want. It might be possible to word the agreement so that if your intentions can't be implemented, you can back out of the contract (called rescinding the agreement).
If you are buying a vacant lot, it is just as important to make sure that you can use the property the way you intend. You need to find out whether you can build your home on the property, and whether there are any limitations on where the house can be located. One of the best ways of doing this is to go to the municipal Planning Department yourself and discuss your plans with the staff. They will give you advice on the distances you must maintain from the lot lines and the road, any height and square footage limitations, drainage issues, and so on.
In any case, you should tell your lawyer about your intentions, so that he or she will know whether there are any special investigations that should be done to find out if you will be able to use the property the way you want, at a cost that you are prepared to pay.
Whether or not you talk to a lawyer before you sign a home purchase contract, you should go over it with your lawyer after it has been signed and before the conditions have been met, so that you will understand what the lawyer will check for – and what won't be investigated.
Your lawyer will review topics such as:
any available survey
any special clauses (i.e. warranties about physical aspects of the property, water potability, closing costs, et cetera)
title insurance
conditions which have to be met before the contract can proceed; Conditions are about things that are so important that if they aren't met, you can back out of the deal. Examples include arranging financing, fire insurance, and being satisfied with the results of a home inspection.
NEW HOMES
Builder's standard forms of offer often contain a lot of things that you won't see in a resale offer. And you usually have less room to negotiate these things. Examples include:
changes in the color of brick, siding, flooring and other materials
changes in floor plans
extra costs, such as for water or hydro meter installation, landscaping,  municipal levies, and the Tarion New Home Warranty enrolment fee (and more)
delays in closing
a restriction on finishing the basement or doing landscaping for some time after you take possession
Most builders insist on having the right to delay the possession date. There are rules which govern how much notice the builder must give you if the closing date is going to be delayed. These rules are set out on the website of the Tarion New Home Warranty Program, click here.
In most cases, when you buy a house in a new subdivision, there are limitations on how you can use the property. These limitations may be referred to in the builder's offer and you will probably be required to sign a document which confirms that you will adhere to the limitations. Examples include:
where you may park a boat or trailer
whether you may alter the exterior facade of the house without the builder's or the subdivider's consent
whether you can direct a television or other antenna or satellite dish
what kind of clothesline you can install
whether you can erect a fence
whether you may construct additional structures without the builder's or the subdivider's consent
Although the offer may mention these, occasionally the details may only be obtained by doing a title search.