WE'VE MOVED!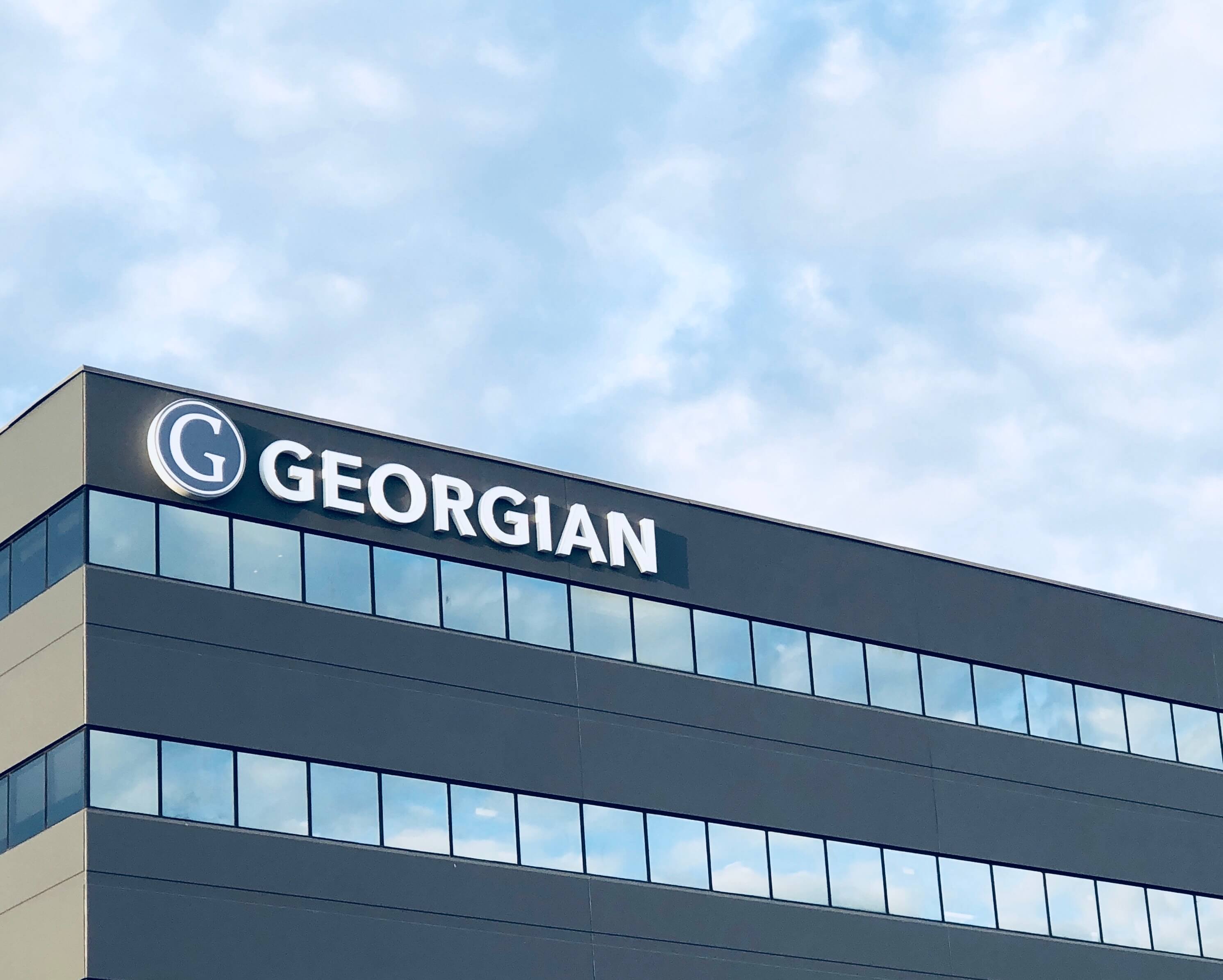 85 Bayfield St., Suite 204
Barrie, Ontario L4M 3A7
We are now fully wheelchair accessible.
We have free client parking at the main entrance off Bayfield Street.
Telephone: (705) 722-1114
Facsimile:  (705) 720-1155
To email us, please complete the form to the right. We look forward to working with you.
CUSTOMER TESTIMONIALS
Just last year I lost a family member who was very close to me and the way I was treated the Lamprey office was unbelievable and I will never forget. There were situations that got very complicated and the team reassured me not to worry. I am very proud to share this review about his office and NEVER look for another lawyer. They are the best in the business. I have peace of mind because of the team.
Peter Campbell
Peter and his team are great to deal with. They made the process easy for me. The staff respond to all questions quickly and are very friendly in person. I would recommend them to anyone who is buying or selling a property.
-Jon Bellinger
Peter and his staff are amazing! They were available for any questions we had and were quick to find out the answers for us. We used them to close both the sale and purchase and they made it quick and painless. Would whole heartedly recommend them and would use them again.
-Kim Garrett
I chose Peter Lamprey's Law firm, the way they greeted me made me feel like a very important client. Staff was amazing, knowledgeable and available when needed. I had a positive experience.
-Joey Retrato
The team at Peter Lamprey were amazing during my whole experience of buying a home. I felt very comfortable the whole time and would highly recommend their expert service! Thank you
-Patti Robertson
Every time I refer a client to Peter I always hear what a fantastic experience he gave them. He's friendly and boils down all the legal speak into plain english. Whether you're dealing with Peter himself or his amazing staff, you'll be treated like a real person with a unique situation. Need a real estate lawyer? Use Peter Lamprey without a second thought.
-Justin Bartlett
Peter, Jenna and staff are all very professional and friendly. I have used them for the purchase and sale of my houses and would use them again every time. They are very knowledgeable and quick to respond and answer all of my questions. Would recommend them for all your legal needs.
-Heather Scott
Peter and his staff were very helpful to me when redoing my will.
-Pat Noble
Peter and his staff were absolutely amazing! Excellent communication. They were easy accessible via phone of e-mail with quick response to our questions.I highly recommend his law firm to my clients & friends! – Deanna Cerovina
I worked closely with Peter, Vanessa, Lisa and Jenna. This team worked efficiently and effectively on my file. Pleasant, helpful and thoughtful. Thanks so much! When I'm rich and buy more properties I will be coming to you again ..until then 🙂 – Fiona Latham
My Husband and I just purchased our first home and used Peter as our lawyer. The entire experience was wonderful from start to finish. Peter and his staff were extremely helpful and friendly. They helped us in a timely manor and made sure we understood every single detail of the process. If I ever need a lawyer again I would use Peter and his team in a heartbeat ! – Elizabeth Guikema
I've worked with Peter a couple of times. He both time took his time to explain things and he never tried to rush you out – Lorraine Horton
I was seen by Lynn Plaunt for a free consultation. Lynn answered all my questions and guided me through everything. Lynn is very professional and approachable. What I liked the most is that she didn't pressure me to use the law firm instead she encouraged me to do as much as I could by myself. When things get to complicated for me to deal with I will definitely be going back to see Lynn. I Highly recommend to family and friends!!! – Patty Ervin
Excellent and friendly service. Love the people at this place, made me feel like family. – June Urquhart
I had the most fantastic experience working with Peter, Vanessa, Lisa and the rest of the Team. They helped my Mother and Myself with a mortgage in a very short time line. They are very welcoming when you first walk in the office and it continues throughout the process. We have and will continue to use Peter Lamprey and his wonderful hard working team. – Anne Marie Brunner
I've bought and sold several residential properties and will always use Peter and his team. I've never had a problem and they go above and beyond to ensure there are no surprises. I couldn't recommend them enough! – Lynn Stewart
Peter and his staff were incredible. We used him for our first mortgage renewal/refinance and they were very patient with us and our million questions. Everything was done quick and efficient. Everyone in the office was very friendly and were more than willing to help. We are in the process of discussing our will and will be going to him for the process.

 – Ryan Penny
Peter and his staff have provided professional legal work for my family and companies for years. From real estate transactions to private lending and Wills we have been very pleased with their work. Very conscientious and thorough. Highly recommended.
-Greg Howard
Such friendly and helpful staff!
-William St. Clair
Our experience at Peter Lamprey LL.B was extremely incredible ! We were first time home buyers and the patience and commitment to getting all the paper work in order and finalized was over the top. Jessica was amazing and always made us feel like top priority when I'm sure she was extremely busy with other clients. If you ever need any legal advice or work go to this outstanding lawyers office you will not be disappointed !!!
-Arielle H
Peter is helping us with the renewal of our mortgage, I'm very happy with the way he explained everything to us. We'll use him again.
-Romualda Wells
"Excellent. Thorough, on time, friendly, detailed."
-Kevin Wauchope
Peter helped me write my will. It was a completely new experience for me, but he was patient and I left feeling confident in the work done. His staff are friendly and courteous, and the office just has a nice vibe.
Not only would I, but I have recommended him to a friend.
-Alex Torrance
Peter is very knowledgeable in both Estate Law and Real Estate Law, I have used him personally as well as my clients and I am always happy with the level of service that Peter and his team provides, would highly recommend them
-Greg Garner
I have used Peter for 2 purchases and 2 sales of homes over the past 18 years. He has always been professional and helpful. His staff is fantastic to work with and have gone above and beyond to help me out each and every time. Peter and his staff have made the entire process pleasant and smooth. I would recommend his law firm to anyone seeking a real estate lawyer.
-Carol Brunelle
My husband and I had a great experience with the office. Peter and his staff, specifically Jessica were amazing. Excellent communication and very prompt at responding to any of our 1000 questions. We highly recommend them!
-Ashleigh Ritchie
Just want to thank Vanessa for all her help in the legal aspect of refinancing our home. See you soon!
-Linda Challenger
So incredibly impressed with the service I receive each and every time I visit Peter's office. Jessica, the administrator on my file, was so helpful, friendly and made me feel totally at ease.
Emma Jamieson
I been a client of Peter Lamprey's since 2012, personally for a home purchase, will, power of attorney's, etc and of Vanessa's for our company when we need documents notarized, Commissioner of Oaths, etc. The staff are friendly, knowledgeable and go out of their way to be accommodating. Very happy with the service we receive.
-Liszz Palmer
Best lawyer I have ever dealt with!
-Eldon Doucet
Peter helped in closing my first home. He was extremely easy to get along with and ensured that everything that we were to sign and discuss was well understood before moving onto the next piece. Without his guidance and down-to-earth approach, I wouldn't have had such an easy time purchasing my first home. I appreciate you hard work, from your team and yourself. Thank you!
-Taylor
My wife and I recently had our wills and POA's done through Peter and his team. It was a very seamless and thorough process where everything was explained and detailed in a way we could understand. Peter handled our files with professionalism and with a personal touch we appreciated. Thank you!
-Elliott
Peter has been our family estate and Real estate attorney from the start of his career. He and his staff have always been efficient, helpful and ready to help sometimes in trying circumstances. I highly recommend Peter and his team.
-Liivi
Peter and his team handled a transfer of property ownership for us in a professional, timely and cost efficient manner. We highly recommend Peter and his team.
-Sandy & Lynne
I dealt with Peter Lamprey's office on the purchase of my new home. Jessica was fantastic, mortgage documents were received late so the entire process had to take place on day of closing. She went out of her way to answer all my questions and made sure everything went through without a hitch. Peter explained Everything I needed to know, went through all the paperwork, and answered all the questions I had. I would highly recommend Peter Lampreys office for the purchase/sale of of your home. 10/10
-Eric Masson
After a number of false starts with other unethical lawyers, my experience with this lawyer and his associates was always ethical and easy. They made everything easy in that they understood my intent and purpose for my will. They smoothed the way for me to have my will be what I wanted for who I wanted. – Ann Drake