You've done it. You've either found the perfect home, or you've made the decision to begin your search. If you're a first-time home buyer, you probably have several questions you're itching to ask a good real estate lawyer. Barrie is home to a booming real estate market, but few homes come complete with a how-to-purchase guide.
Given that fact, we thought it'd be useful to answer some of the most common questions our clients bring to the table. Armed with this knowledge, you'll be able to get the answers you need from your real estate lawyer – and make sure you get the best possible deal during your house purchase.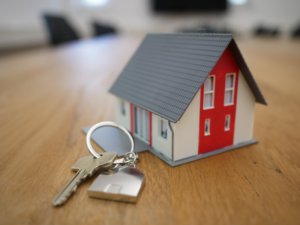 I Want to Buy a Home – But How Do I Get Started?
First and foremost, you'll want to contact your real estate lawyer. You'll also need to get pre-approved for a mortgage. This allows you to look at the housing market with a concrete understanding of what you can afford, which makes house-hunting much easier (and much less stressful). A pre-approval also guarantees that you can take advantage of today's interest rate for the next 60-120 days (depending on the lender), which avoids any unwelcome fluctuations or price changes.
Getting a pre-approved mortgage also allows you to plan ahead for monthly payments, which means that you won't be caught by surprise when you move into your new home and discover that your salary leaves you a few hundred short for the mortgage. Take the time and crunch the numbers necessary, and enter the house hunt with a finite plan in mind. If you're confused about the calculations, your real estate lawyer will be able to provide better clarity.
What's the Deal With Deposits? How Much Do I Need?
A deposit is your promise that you intend to follow through with your purchase of the home.
As a general rule, you should look to save up a minimum of 5% of the purchase price. Taking the Barrie real estate market as an example, a home listed at $500,000 would therefore require a down payment of $25,000. If you're looking at a home of $1 million or more, you'll need to provide 20% of the purchase price as a down payment.
Is It True I Can Get a Tax Credit as a First-Time Buyer?
When it comes to Land Transfer Tax, first-time buyers are automatically eligible for a credit towards the Ontario Land Transfer Tax.
To qualify as a first-time buyer, there are a few conditions you must meet.
You must never have owned or co-owned a house at any time in your life, anywhere in the world. This
includes houses, vacant land, condominiums, houseboats, and even house trailers on leased land.
Commercial properties don't qualify as a house.
You must never have been married to anybody who owned a house etc. at any time during the
marriage, regardless of whether you ever lived there or even saw the house.
This is a once in a lifetime opportunity. Once you have owned a house, you can't ever re-qualify. It's not the same as for withdrawals from your RRSP, which is a federally related program. It's possible to re-qualify as a first-time buyer after 4 years of not owning your own home.
If you investigate online, you will probably find that this is generally called a rebate. But it works more like an exemption or a credit: you don't have to pay it in the first place. The credit is capped at $4,000.00. You get a portion of the credit equal to the portion of the ownership you are buying.
So if you are buying a half interest, you get 50% of the credit, or $2,000.00; if you are buying a 1% interest, you get 1% of the credit, or $40.00. To calculate how much your Land Transfer Tax will be, you can use our handy online Land Transfer Tax calculator.
Is My Credit Score Relevant When I Buy a House?
Absolutely. Your credit score is the means by which a mortgage lender assesses their level of risk. The higher your score, the more confidence a lender has that you'll adhere to the mortgage agreement and regularly make payments, which makes them more willing to lend to you and provide you with a more attractive mortgage rate.
If your credit score isn't great, don't panic. There are still plenty of options available to you. You can take active steps to improve your score (such as paying bills on time and keeping your oldest credit account open), and some lenders will look past your credit score if you're able to offer a larger down payment than they're asking for.
How Do I Find a Real Estate Lawyer?
You've already done the hard part. From conducting a title search to coordinating the finances, our real estate lawyers at Lamprey Law will take care of all the small details, allowing you the freedom to focus on the big picture. With almost 40 years of experience, we know our way around the Barrie market.
For more information on real estate or to contact one of our lawyers in Barrie, give us a call at (705) 722-1114. You can also send us a message online.