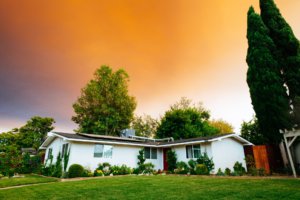 It's difficult to know what you don't know. Sadly, in law, what you don't know can often be crucial for safe, legal transactions. Buying a house is exciting, but there are a lot of small details that must first be considered. If you're in the market for a real estate lawyer, then there are several steps you can take to ensure you get the best lawyer for your needs.
In most cases, a real estate lawyer manages all the legal paperwork regarding the purchase, sale, or refinance of a property. The typical legal costs for purchasing a home range between $1,500.00 to several thousand. In the case of purchases, there is also the Provincial Land Transfer Tax which the buyer's lawyer pays on registration of the transfer of ownership.
Find a Barrie real estate lawyer who is experienced in your area.
This is especially important if you are from out of the province. For instance, if you are moving to Barrie and are not familiar with Ontario provincial laws regarding the buying and selling of real estate, you will want a lawyer who has been practicing law in Barrie for at least five years. You should also ask about any certifications they have earned pertaining to real estate law.
Find out how experienced a lawyer is in the specific area of real estate.
Finding out how many transactions they have completed is beneficial in two ways. First, you will be able to get an idea of their range of expertise. A good real estate lawyer will likely have earned their reputation through experience, which means they'll know the in's and out's of real estate laws in your area.
The types of transactions real estate lawyers generally handle include land transfers, lien issues, title insurance, mortgages, and related matters. Some lawyers specialize in homeowners alone, while others represent developers, builders or lenders exclusively. You need to know which services a lawyer provides so you can choose the one that's right for you.
Ask your real estate lawyer to explain anything you don't understand.
It is very important that you discuss with your real estate lawyer the fine details of any contract or purchase agreement before signing it. This way, you will know what you are getting yourself into. For example, virtually all real estate transactions involve a purchase agreement, which details the amount you will be paying and the terms of the sale. Your real estate lawyer can also advise you on what type of financing you should arrange to pay for the property.
Look beyond legal knowledge.
A good real estate lawyer will make the purchase of a property much easier, but as you conduct your search, it's important not to focus on experience alone. Is your prospective lawyer involved in the community? How well do they know the area you're looking to buy in?
Lamprey Law has more than 40 years of experience – he began practicing law in 1981, and has been a director of Big Brothers of Barrie. When your lawyer knows about and is deeply invested in the community they serve, you can be confident that they're the right choice to help guide you through your real estate purchase.
If you'd like to learn more about hiring a real estate lawyer, give us a call at (705) 722-1114 or send us a message online.